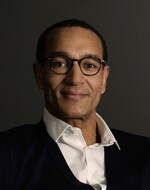 Member of the Strategic Board
Alain Dublin is currently Head of Solutions at Louis Capital Markets, within the TP/ICAP group, the world largest inter dealer broker. Previously he worked at BNP Paribas for 24 years in Paris, Hong-Kong, and London in various roles in financial trading, among which Global Head of Equity Derivatives Structured Products trading. In parallel of this busy carrier, he has been involved in many start-ups as an active business angel, mainly in healthcare and biotech, tech, hospitality, and urban mobility. 
He has invested in BIOMUNEX since its inception, gathered coinvestors and was supportive through its network and financial advice. His financial expertise and large network will be instrumental to help BIOMUNEX go public through an IPO in the future.
Alain has an Electrical and Mechanical Engineering degree (ESME Sudria, Paris) and holds an MBA from HEC.